Advanced and specialised research methods
Previous and forthcoming advanced and specialised research methods courses
Advanced Causal Inference with Observational Data, 2-4 ECTS
by Moris Triventi
The aim of this course is to provide an introduction to the identification and estimation of causal effects using observational data typical of the social sciences. Each theoretical lesson is complemented by a laboratory/computer session in which the Stata software is used to analyze real-world data. Requirements: the students are expected to have basic knowledge of statistics (descriptive, inferential) and linear regression. Basic knowledge of Stata (files management, data preparation) is also warranted.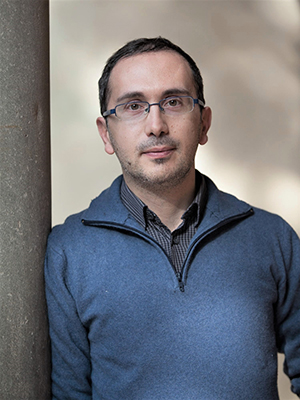 Moris Triventi, PhD, is Associate Professor in the Department of Sociology and Social Research at the University of Trento (Italy), where he teaches Quantitative Research Methods and Sociology of Education. From 2013 to 2016 he was Research Fellow at the European University Institute (Fiesole, Italy). His research interests comprise social inequalities, education, crime, migration and policy evaluation. His works have been published, among others, in Annual Review of Sociology, Policy Sciences, International Migration Review, and European Sociological Review.
Experimental Social Science – Lab and Field Experiments, 5 ECTS
by Lauri Sääksvuori
This course is about experimental social science. Students will learn to understand how to gather data using experimental methods and how various experimental designs relate to different statistical methods. After the course, students know how to design meaningful experiments and draft implementation and analysis plans to run the experiments in practice.
Behavioral Genetic Modeling using Twin data
by Tina Baier
The aim of this course is to introduce social scientists to twin studies and the related quantitative methods of behavioral genetic analysis. The first part of the course provides the relevant background and introduces the main concepts used in quantitative genetics. The second, applied part uses the statistical software Stata and the "acelong-package" developed for behavioral genetic modeling. Prerequisites: Participants should have basic knowledge of Stata 14 and regression analysis. A basic understanding of multilevel modeling is an advantage.