NordCAP 2020 Online Meeting
The Nordic Child and Adolescent Psychiatric (NordCAP) Research Meeting 2020 will be arranged online on September 3 –  4th, 11:00-15:00 CEST (Denmark, Norway, Sweden); 12:00-16:00 EEST (Finland), 9:00-12:00 GMT (Iceland).
The meeting combines state-of-the-art seminars from top international experts with opportunities for presentation and feedback on participants´ own research. NordCAP also provides an arena for discussing Nordic research collaboration.
Keynotes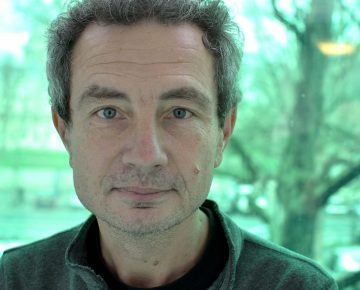 Professor Bruno Falissard, mathematician, child and Adolescent psychiatrist, Professor in Public Health, South-Paris Medical University (France), Head of a research lab working on "Public Health in Mental Health" (INSERM U669), past-president of IACAPAP (International Association of Child and Adolescent Psychiatry and Allied Professions) and member of the French Academy of Medicine.
Professor Falissard will offer a lecture on "Child and adolescent psychiatry research: is 2020 time for a big turn?"
Prof. Johannes Hebebrand, Head of the Department of Child and Adolescent Psychiatry, Psychosomatics and Psychotherapy, University Hospital of Essen and University of Duisburg-Essen (Germany). Editor-in-chief of European Child and Adolescent Psychiatry (ECAP), the official ESCAP (European Society for Child and Adolescent Psychiatry) journal. Member of the ESCAP board, in charge of the ESCAP research division.
Professor Hebebrand will offer a lecture on anorexia nervosa with a particular focus on novel treatments, and an other lecture on how to submit a research paper.
Objectives
The general objective of NordCAP is to learn about and from our neighboring colleagues' research, to foster and deepen ongoing collaborations and to explore ways to further develop Scandinavian research networks.
NordCAP group wants to support and motivate researchers at an early stage of their career.
Programme
NordCAP 2020 Programme (pdf-file)
Abstract submission
Closed.
Registration
NordCAP 2020 registration is now open. Participation is admission free.
Please register by August 30th at https://konsta.utu.fi/Default.aspx?tabid=88&tap=9553
The number of participants is limited. The link to the online meeting will be sent to the participants separately on a later date.
Organizers
The meeting is organized by the INVEST Flagship/ Child Psychiatry, Finland; the Research Centre for Child Psychiatry, University of Turku, Finland; the Faculty of Medicine, University of Iceland; and the Icelandic Society for Child and Adolescent Psychiatry.
The organizing committee
Bertrand Lauth, Andre Sourander, Jarna Lindroos, Soffía Erla Einarsdóttir, Altti Marjamäki.
Further Information
For further information, please contact us at nordcap[a]utu.fi
The NordCAP planning group
Eeva Aronen (Helsinki, Finland), Niels Bilenberg (Odense, Denmark), Sven Bölte (Stockholm, Sweden), Olafur O. Gudmundsson (Reykjavik, Iceland), Eva Henje (Umeå, Sweden), Siv Kvernmo (Tromsø, Norway), Bertrand Lauth (Reykjavik, Iceland), Norbert Skokauskas (Trondheim, Norway), Andre Sourander (Turku, Finland)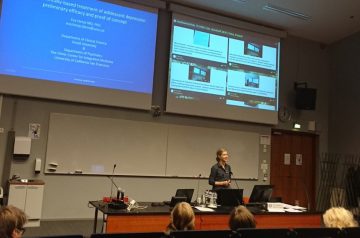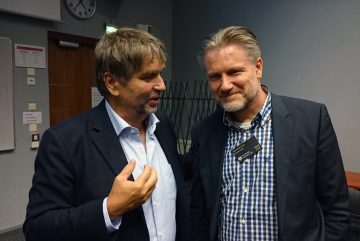 NordCAP Reykjavík
NordCAP steering committee has decided to postpone the research conference that was planned in Reykjavík. New dates for the onsite conference will be announced later, depending on pandemic evolution and travel possibilities.